When you sign up to Tag Your Bag we send you labels with your Tag Your Bag number on. You can then attach the labels to the stuff you want to donate.
Every time you Gift Aid your donations to your local Oxfam shop in this way, you can make them worth 25% more when they sell.
We'll tell you how much your donation has raised towards fighting poverty and beating it for good.
Gift Aid is a scheme run by HM Revenue and Customs that allows charities like Oxfam to reclaim the tax on donations by UK taxpayers. Registering for the Tag Your Bag scheme means we can claim the Gift Aid on any goods that you bring into your local Oxfam shop.
Retail Gift Aid - how it works
1

Sign up to Tag Your Bag online, in your local Oxfam shop or by calling Supporter Relations on 0300 200 1300.

2

When signing up online or by phone you'll receive your personalised tags in the post.

3

Donate your items to an Oxfam shop making sure your tag is securely on your bag of goods. If you ever forget your number just ask your local shop or contact our Supporter Relations team who will be happy to look it up for you.

4

We track your items and can claim Gift Aid when they sell.
If your items don't sell, wherever possible they'll be recycled or reused, for example at our unique Wastesaver textile recycling facility, so they can still help Oxfam fight poverty.

5

The money your unwanted goods raise, along with the money we collect from Gift Aid could build water pumps, dig vegetable plots, send children to school and give families a better future.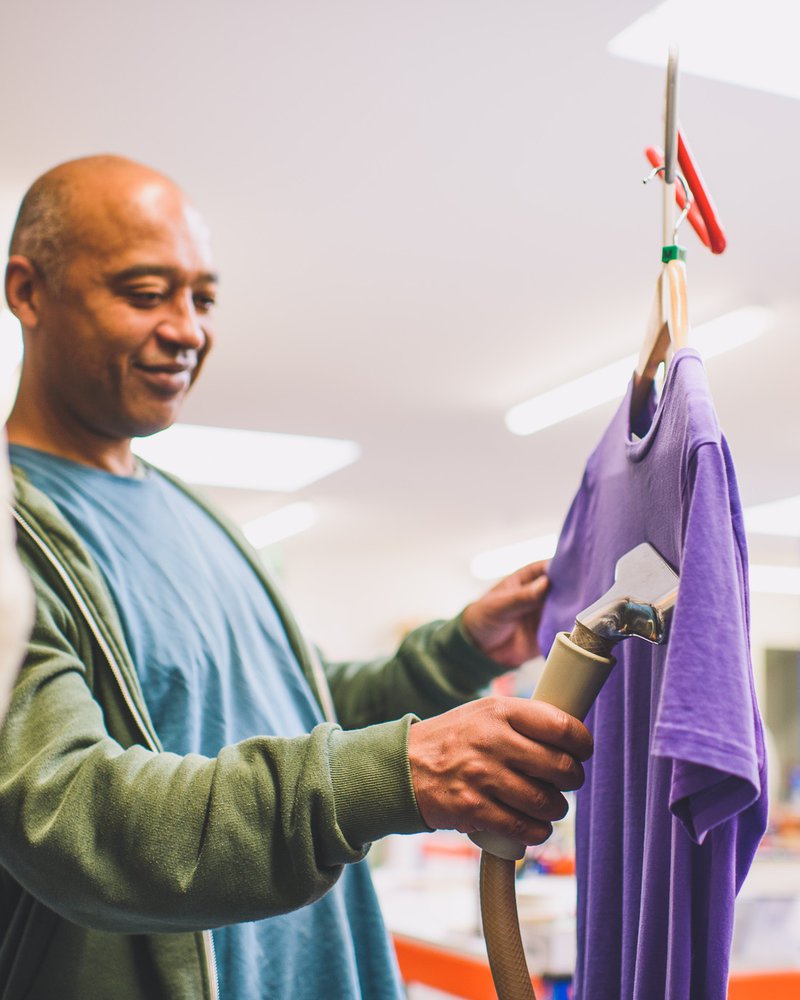 Terms and conditions for Tag Your Bag
If you sign up for Tag Your Bag your donations will be worth 25% more to Oxfam thanks to Gift Aid.
By signing up to Tag Your Bag, you are agreeing that you:
Want to Gift Aid any donations made to Oxfam now, in the future and in the past four years. You are a UK taxpayer and understand that if you pay less Income and /or Capital Gains Tax than the amount of Gift Aid claimed on all your donations in the relevant tax year, it is your responsibility to pay any difference. The Gift Aid claimed will be used to help fund the whole of Oxfam's work.
Will contact us if you want to cancel or amend this declaration, if you no longer pay sufficient Income and/or Capital Gains Tax or if your address changes. We are required to hold your current home address to identify you as a UK taxpayer; if we do not have this we may be unable to claim the Gift Aid on your donations.
Understand that Oxfam Activities Limited (OAL) will attempt to sell the items on your behalf and that a commission charge will apply. The rate of commission is set annually; currently it is 3% (including VAT).
Own, as an individual, all items provided for sale and that they were obtained legally.
Allow OAL to sell the items in whatever manner it decides in order to maximise the value of the sale and to allow OAL to dispose of those items which in OAL's opinion have no saleable value and acknowledge that your items cannot be returned.
Will be contacted up to twice a year to advise you that your items have sold and to confirm your consent that the proceeds of the sale can be donated to Oxfam. We will wait until the proceeds reach a minimum amount before contacting you.
Your data will be processed by Oxfam and Oxfam Activities Limited, and also by our data processing supplier, operating under stringent data protection rules. We will not share your personal data with any other organisation without your permission.
Please note shops in Northern Ireland, Isle of Man, Jersey and Guernsey do not take part in this scheme.